Location
Ershov Informatics Conference PSI 2017 will take place in the main building of the Russian Academy of Sciences located at the address: Moscow, Leninskiy prospekt, 32A.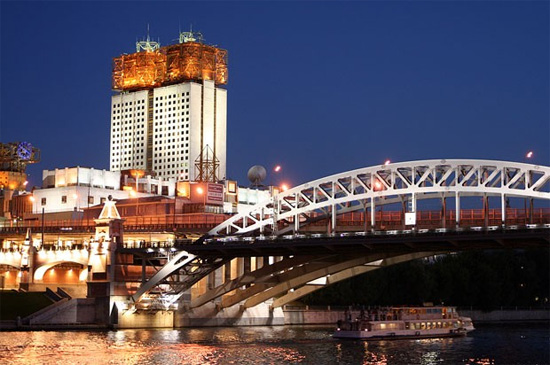 The Russian Academy of Sciences
Moscow
Moscow is one of most beautiful cities in Russia, with a rich multicultural heritage and architectural treasures recognized as a UNESCO World Heritage Site. A social and cultural program will enable participants and companions to discover the numerous museums, palaces and parks of Moscow. Pre- and post-conference trips to Golden Ring tourist sites are available upon request.
Travelling
You can directly fly to Moscow from practically all the largest international airports. You may also make unforgettable trip to Moscow by train.
City views
Red Square is a city square in Moscow. The square separates the Kremlin, the former royal citadel and currently the official residence of the President of Russia, from a historic merchant quarter known as Kitai-gorod. As major streets of Moscow radiate from here in all directions, being promoted to major highways outside the city, Red Square is often considered the central square of Moscow and all of Russia.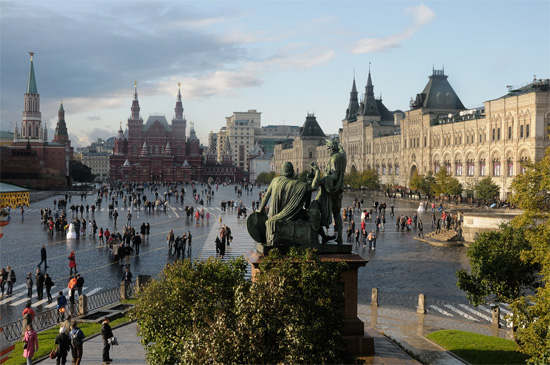 The Cathedral of Christ the Saviour or Khram Khrista Spasitelya is a Church in Moscow, Russia, on the bank of the Moskva River, a few blocks west of the Kremlin. With an overall height of 103 metres (338 ft), it is the tallest Orthodox church in the world.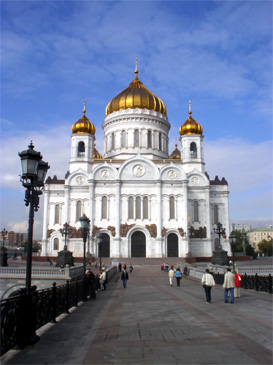 The Bolshoi Theatre is a historic theatre in Moscow, Russia, designed by the architect Joseph Bové, which holds performances of ballet and opera. The Bolshoi Ballet and Bolshoi Opera are amongst the oldest and greatest ballet and opera companies of the world, respectively. The theatre is the parent company of The Bolshoi Ballet Academy, a world-leading school of ballet.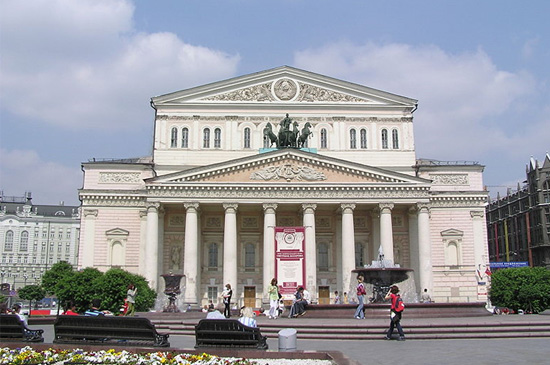 The Cathedral of the Protection of Most Holy Theotokos on the Moat, popularly known as Saint Basil's Cathedral, is a Russian Orthodox cathedral erected on the Red Square in Moscow in 1555–1561. Built on the order of Ivan IV of Russia to commemorate the capture of Kazan and Astrakhan, it marks the geometric center of the city and the hub of its growth since the 14th century. It was the tallest building in Moscow until the completion of the Ivan the Great Bell Tower in 1600.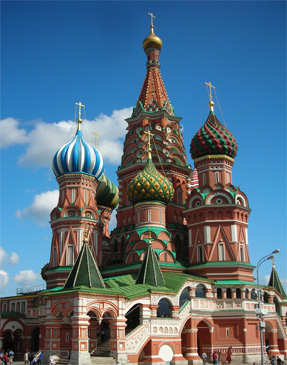 M. V. Lomonosov Moscow State University previously known as Lomonosov University or MSU, is the largest university in Russia. Founded in 1755, it also claims to be the oldest university in Russia and to have the tallest educational building in the world.